At Anytime Garage Doors, we don't just service residential garage doors and openers with professional expertise. We also service and install commercial garage doors and openers. Commercial garage doors and openers are somewhat different than residential in their design, purpose, and repairing needs. Commercial garage doors are typically a lot bigger than ordinary garage doors and usually need to be able to accommodate the person sliding the doors open for trucks and other vehicles. Commercial garage doors should also leave ample space for large vehicles loaded with goods to pass freely.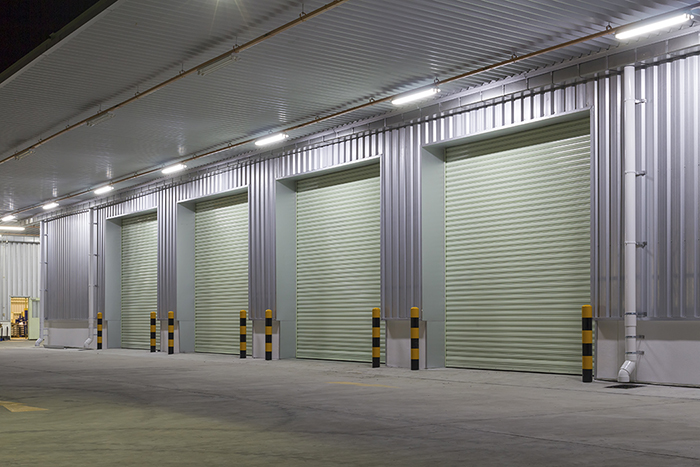 So, how exactly is a commercial garage door different from a residential garage door? Well, the most significant difference is the obvious one: residential doors are used for homes and commercial ones are used for industrial purposes and warehousing. Residential garage doors are mostly designed in an aesthetic sync with the rest of the home. Commercial garage doors are built with functionality in mind and are manufactured to withstand more wear and tear. Commercial garage doors also roll up instead of sliding like a residential one.
However, just like any other garage door, commercial garage doors need repairs from time to time and Anytime Garage Doors can handle these repairs with the same high quality standards. We are familiar with the technicalities of commercial garage doors and our expert technicians are licensed for commercial garage door repair and installation. Let us help you increase productivity with a smoothly operating garage door system.
For more information about our commercial garage door repair services in Salt Lake and Utah Counties, contact us or call us at 801-269-8463 today!